Siddhi of Love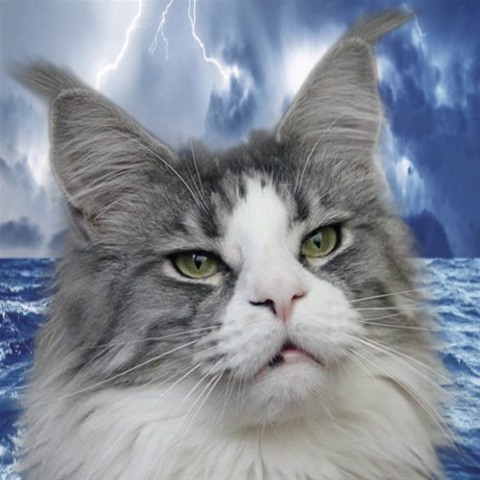 Big-Hannibals Charleston
Born 08-09-2014 in Germany
Mother: Kiwanos Darara Buna
Father: Timaracoon Di Caprio
Black Silver Spotted Tabby White
Pedigree Siddhi of Love
"Dreams must be steady, when dreams are steady they take form of determination and when you combine them hard-work they turn into accomplishments (Siddhi)"
Siddhi of Love, my Black Silver dream! When I was looking for a nice name for this wonderful sweetheart I found "Siddhi" a very appropriate one. Siddhi means completion, skill and the achievement of success. The name Siddhi is best known in Hinduism and Buddhism as a supernatural force. So Siddhi of Love actually means completed love full of success.
After I reserved our Mr. Bojangles I fall also in love with Siddhi. So it was for me clear that this two sweethearts must be forever together. We send a message to the breeder or we can also reserved him and we where happy that he was available. For me Siddhi is not only beautiful but he has also a wonderful charachter! He is always around me and always cuddling, every evening when I relaxing on the couch for the television then he comes down on my chest to cuddle a whole evening. I love his looks and when I look to pictures that I make of him I see a lot of his grandfather in him. Siddhi is a sweet and soft boy, he is in love with Inanna Aruba, when he was a little boy she did or she was his mother and I think he never forget that. When Siddhi comes home he was a long and slim boy with a very short coat but he developed to a beautiful big boy with a wonderful coat. Siddhi is a boy who likes to sleep against another cat, he is always looking for a boyfriend to snuggle up. From the first day he likes to drink together with his friends, when he hears that another cat is busy with the water bowl, he is immediately there for a cozy drink together. I call him always Siddhepetit and when he hear his name he runs so hard as he can to come, that is so cute! When I cuddle him and say Siddhipetittepetottepatat he looks with his happy sweet eyes to me and than I am melting!
Siddhi is a boy who never makes troubles, he is a calm sweety with a very soft character, so his name fits him perfect! He is one of that boys who let see that Maine Coons absolutley also can be lap cats, he prerfer to on my lap 24/7. Also when it is time to go sleep he is one of the sweethearts who is direct on bed for good night cuddles full of love.
My beautiful sweet boy, I love him very much!
Family:
Siddhi his mother is also the mother of Simple Obsession , the grandmother of Chapman Mr. Dreamy, Countdown Pablo, Sweet Vinzent, Sweet Vancouver & Precious Firebird and the great-grandmother of Magical Surprise
Siddhi his father is also the father of Mr. Bojangles, Magic Thunder, Chapman Mr. Dreamy, Countdown Pablo & Samuray Merlin and the grandfather of Flash Gordon, Sweet Vinzent, Sweet Vancouver, D'Amore Federico, Enchanting Angel, Midnight Jewel, Precious Firebird & Magical Surprise
Siddhi his great-grandfather is the grandfather of Samuray Merlin