Magical Surprise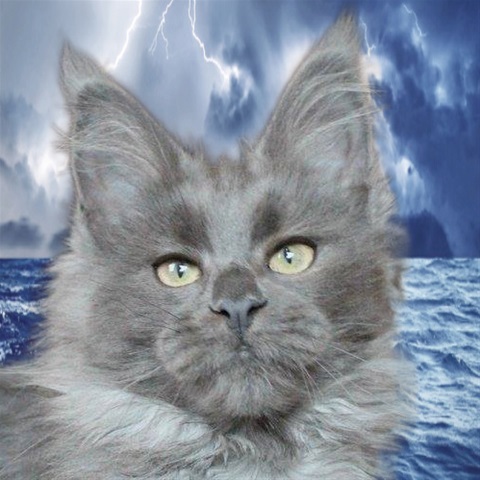 Big-Hannibals Night Crawler
Born 14-07-2016 in Germany
Passed Away on 30-04-2017
Mother: Big-Hannibal Casiopaja
Father: Big-Hannibal Blue Hunter
Blue Smoke
Pedigree Magical Surprise
She shoot her love with her eyes in my heart and how can I resist this beautiful sweetheart! I keep thinking about her and so we decide that she come live with us. She is from the same father as our Enchanting Angel, D'Amore Federico, Midnight Jewel and her mother is the sister of our Countdown Pablo and Chapman Mr. Dreamy. She was born as Night Crawler and we buy her as a boy. But when she was home with us I saw that she was for sure no boy but a girl So we have give her now the name Magical Surprise. This girl is amazing, her looks make me every day crazy, a beautiful muzzle to kiss and she has a wonderful shining smoke coat. She is big friends with all the Coontastic sweethearts but she is the most close with Firebird. She is a brave little girl and walks always proud and happy with her tail high in the air. She love it as she get her special kitten wetfood than she is double double happy. Maggie is not a kitten that comes on your lap, but she love attention and as I cuddle her then she enjoy it to the fullest, she is always around me and she love it to sleep with us on the bed. She is one of the kittens that get the most love and care from all the other sweethearts, they do all or that she is their baby and that is so very sweet to see. As Maggie looks in my eyes I feel so much special love, there are not enough words to explain it, it is someting what you can only feel. Under her photo slide show you can read her sad story of being sick, from the beginning to the last day.
Family:
Maggie her father is also the father of D'Amore Federico, Enchanting Angel & Midnight Jewel
Maggie her grandfather is the father of Siddhi of Love, Mr. Bojangles, Magic Thunder, Chapman Mr. Dreamy, Countdown Pablo & Samuray Merlin and the grandfather of Flash Gordon, Sweet Vinzent, Sweet Vancouver & Precious Firebird
Maggie her grandmother is the mother of Chapman Mr. Dreamy, Countdown Pablo and the grandmother of Flash Gordon, Sweet Vinzent & Sweet Vancouver
Maggie her great-grandfather is the grandfather of Mr. Bojangles, Midnight Jewel & Precious Firebird and the great-grandfather of Laguna Surprise & Special One Sinatra
Maggie her great-grandmother is the mother of Siddhi of Love & Simple Obsession and the grandmother of Precious Firebird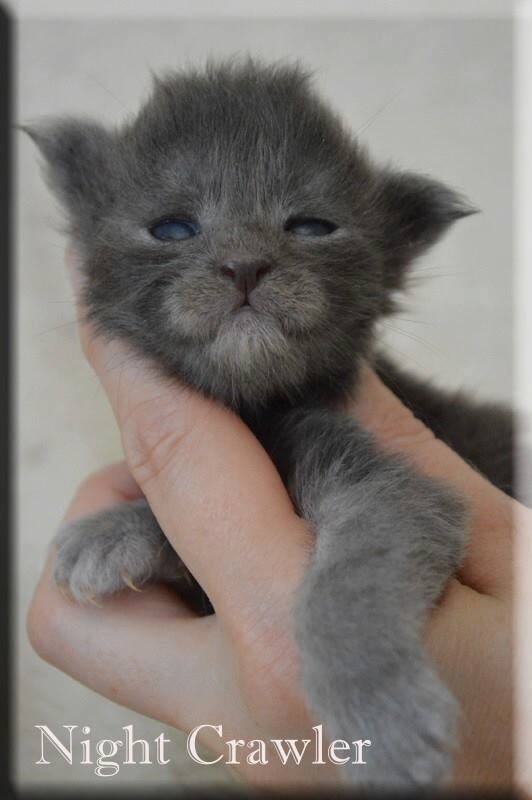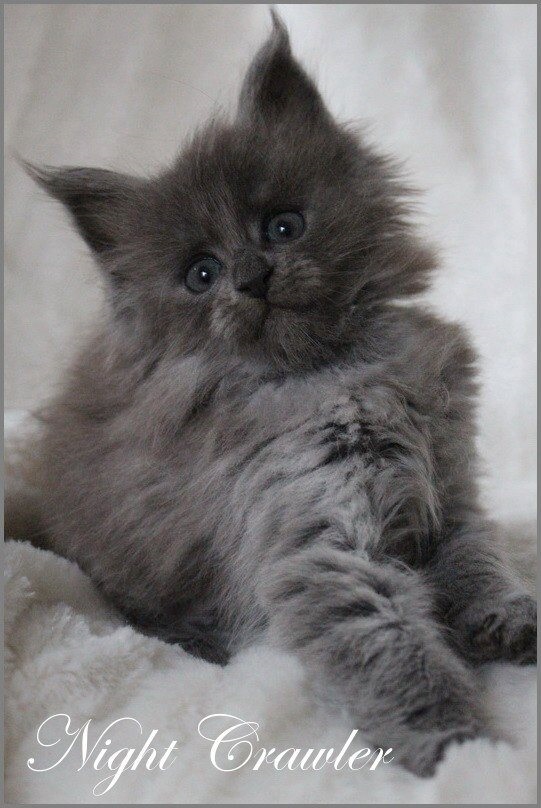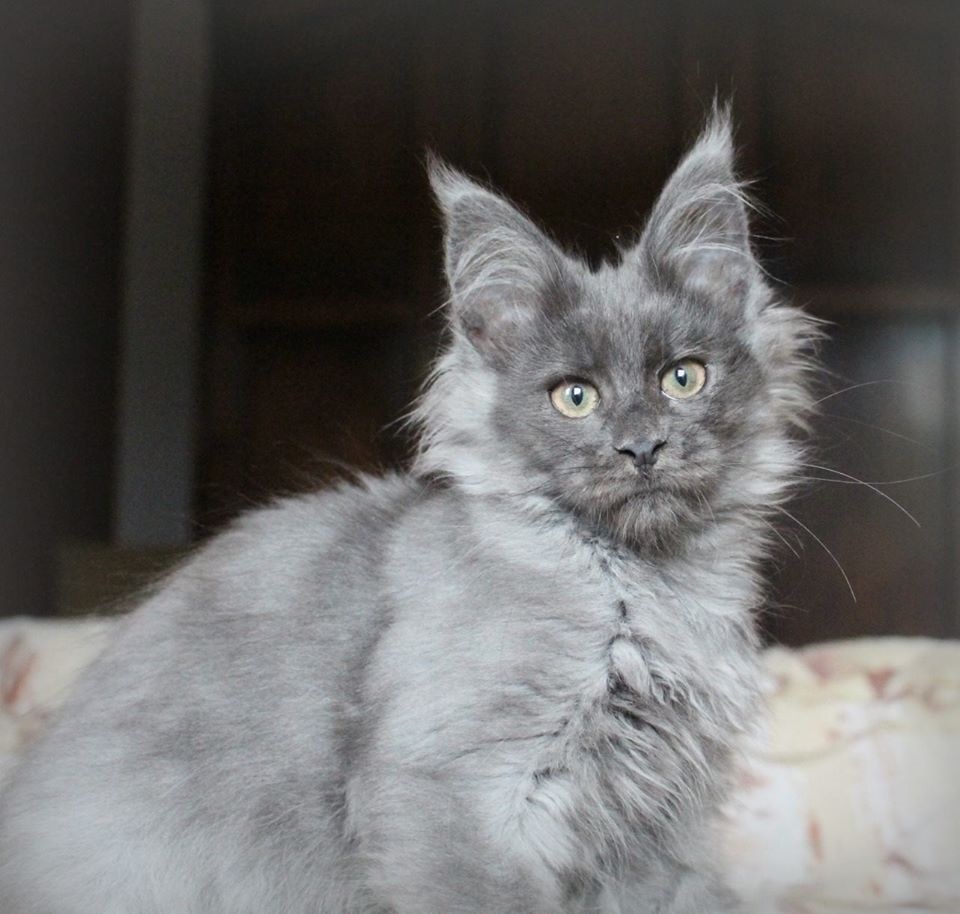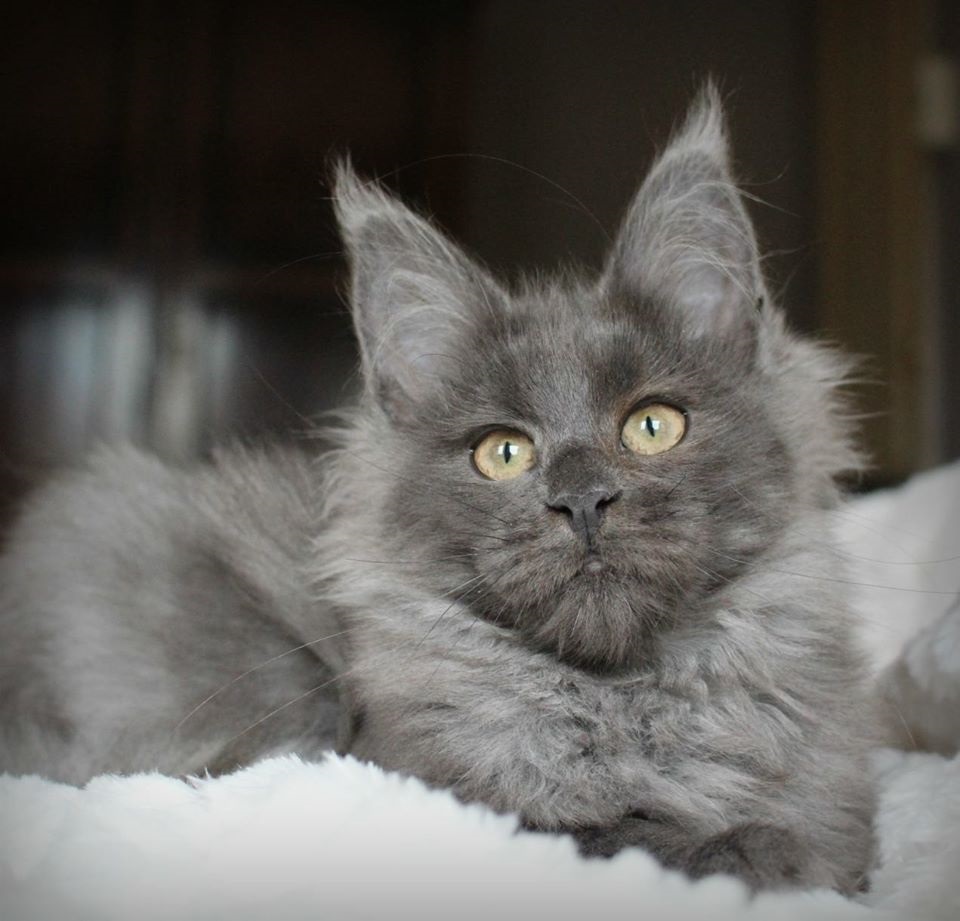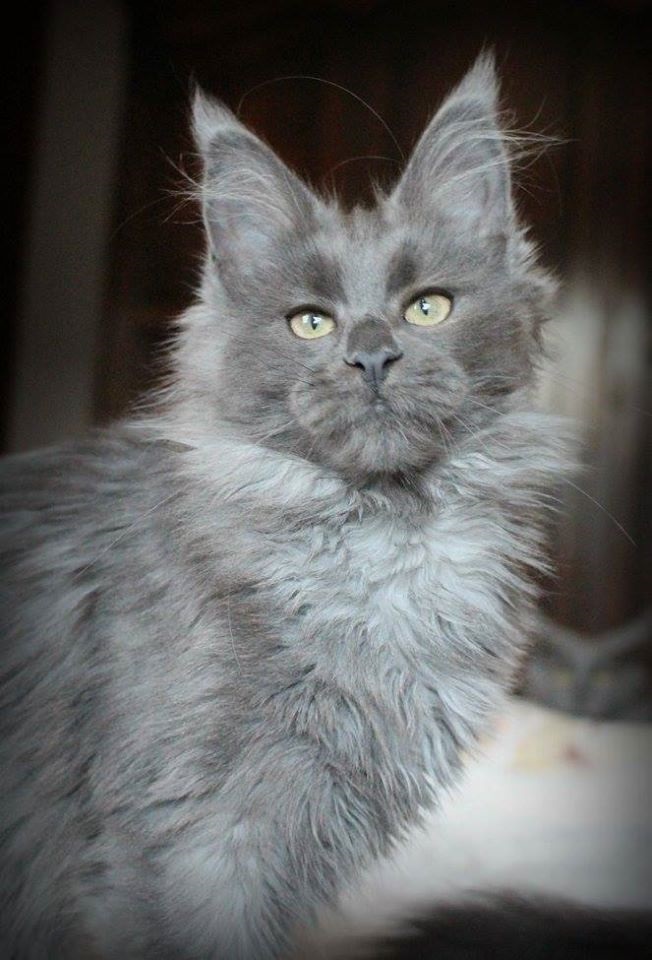 30-04-2017
My sweet little brave girl, my big magical miracle, my gentle warrior and my little Angel!
The fight is over, you can rest now sweetheart without strugle or pain. For the last time I look in your beautiful eyes, I feel your soft hairs and see your little nose, why you my love, it's so unfair. From the first day that you was in my arms I feel and see that something was not okay. But we have fight together, months and months, all the care and love has made sure that you have lived a couple of beautiful months. With all your friends, all love you so much, that's what I have forever in my mind, that you have had all days so much love, you was so happy with the little things, look to the birds or the flattering leaves in the garden, playing with my coffee spoon and all the loving care and grooming of your furry friends. So sick but you never complain, always brave and a true warrior, you will live but your body can not go anymore. And now it's time to go to your big friend Sinatra, he is waiting on you together with Dico and Ziva and I'm sure they're going to embrace you with the same love as that I've given you in the months that you was with me.
Oh my little darling I go miss you so so much, with you a piece of my heart is also died!
My love thank you for everything, we shared many tears but you also showed me so much beautiful things, so much love and I am happy that I have share some months of my life together with you. I know, in my heart and mind you live forever and some day sweetheart I see you back.
I promise you that I will give all your friends a hug every day and that I will tell them every day that this hug is yours!
Fly my beautiful blue Angel, fly without fear, fly to your friend Sinatra and I will remember you with all my love, always and forever!
******
From the first day that Maggie was at our house I felt that something was wrong with her. A feeling what you have but that it is not yet clear where the feeling comes from. Although Maggie was a very small girl, it seemed to go well with her, she grew very slowly but she was cheerful, playful and when I looked at her I felt a lot of love. Still, I spoke to my husband the first days she was home that she looked like a kitty with FIP. Something strange, because we have never had experience with FIP ourselves, but we have read stories about it on the internet and we have seen pictures of people and their cats who had FIP. Yet there was, apart from the feeling, no indication or reason to worry. Until one morning I woke up, as always walked into the living room where Maggie and her friends were already waiting for their meat meal. There I saw that something was wrong with Maggie's eye, she had a large brown and blurry spot on one of her eyes (retina). And the realizing fear came immediately, a first indication of my feeling, a first indication of FIP. That day we went straight to the vet with her, where I honestly expressed my feelings and a feeling that my vet shared with us. The investigation process started. But FIP ​​is one of the most difficult diseases to investigate, it's unclear and it is very difficult to diagnose clearly with a cat that is still alive. And from this day the uncertain time began, the time of fear, hope, fear and hope. The laboratory results indicated that Maggie had no FIV or FeLV. It was still unclear that it was FIP, but there was a very high corona titter in her blood and her inflammatory value was also high. We decided that an abdominal puncture would be done to see if there was any characteristic yellow fluid that you see by wet FIP. But no yellow moisture was found. The following was a X Ray of her lungs because she did not sound clear by breathing. A vague image was found there, as if there was fluid on the lungs, but still looking different than what you would see in a pneumonia, for example. Because it was all very unclear but Maggie did not look sick, we decided in combination with the vet and laboratory to start with antibiotics and when she get new symptoms or go be sicker then re-examine. Antibiotics did nothing at first, so the vet decided to give a broad spectrum of antibiotics and this worked. Maggie's breathing sounded better, the spot on her eye recovered and was no longer visible, and we began to regain hope for a miracle. Would it then perhaps not be FIP? But hope again gave way to fear and uncertainty. After a while, Maggie got worse, she was listless, she didn't want to eat anymore and her fur was dull, she also had a fever now. Again blood tests followed, but again this time nothing came out more clearly than the last time. However, the flattering on FIP was less present in the laboratory because Maggie had responded positively to the antibiotics and this normally does not happen by a cat with FIP. That is why it was decided to use antibiotic treatment again, but now for a longer period. I also started feeding her through a syringe and a special porridge that I made for her. Fortunately she did not mind this at all and she enjoyed her porridge very much and she was very easy to feed. Feeding became a party for her which took place 4 times a day. Again the antibiotics seemed to be doing a good job, Maggie was recovering and because of the feeding she was gaining weight again. Maggie fully enjoyed all the extra attention she received, she was doing better, but because she liked feeding with a syringe I kept doing this 3 times a day. We had been a long time since the first day that her symptoms started. Many people no longer believed in FIP because she had periods that she was doing better. But still, in addition to my hope for a miracle, I kept the feeling that there was FIP. The time had started when things were going well, but as soon as the antibiotics stopped, things slowly got worse. And all the investigations that were done, nothing came out clear and it was a black uncertain hole. In the meantime we were 3 months further, 3 months between hope and fear. But 3 months in which I shared all my time and especially love with Maggie. I admired her because she was such a warrior, so sweet and brave, she never complained and seemed to stay cheerful. Yet we saw that she was more worse, she got more days when she didn't have the energy to do anything. We also noticed from the other sweethearts that Maggie was getting more worse, they no longer left her alone, there was always one cat who was next to her and loved her, washed and hugged, as if they felt they should watch over her. And then there was that sunny day on 30-04-2017, Maggie loved the sun, it had rained for days, and suddenly the sun was there, as if it let the beautiful and warm rays shine in her fur especially for her. Maggie's front leg was paralyzed and this was the biggest indication that she was getting worse now. Dry FIP was the final result. The paralysis of her leg was a first sign that the FIP had now hit her brain. Maggie looked at me, the sun was shining on her fur and we both knew the time had come to say goodbye. She told me it was enough, this Princess, brave Angel deserved a worthy farewell without suffering and especially without pain. We had to give her the chance to stay in our minds as the brave Angel who enjoyed her life full of love. We should not let it get to the point that she would suffer in pain. Or that she would no longer have control over herself because the FIP took over control of her brain. And so Maggie decided to look deep into my eyes while lying in the sun that this would be the day she would go to the Rainbow Bridge. It was weekend but our vet understood us and immediately made the time to give Maggie a worthy and painless goodbye. She lay on my lap, holding her brave little head up and looking into my eyes, tears streaming down my cheeks, while I spoke that I loved her very much and that she may go to her big friend Sinatra she blew her last breath peacefully. I placed Maggie in a soft basket, when I looked at her it seemed as if she was sleeping and that she could wake up again. It was time to let her friends say goodbye, this has been one of the most special moments in my life. All the sweethearts came to the bedroom where Maggie lay in her soft basket, they mourned with us, they stood in a row with her, they took turns saying goodbye, licking her head and even comforting each other. Some people may not believe this, but the videos I made show how special our sweethearts did this. The time of fighting and hope had come to an end and now the time of mourning has begun, we must give this big loss of a real Angel on earth a place in our hearts. But one thing is a fact, Maggie has learn me so many beautiful things, I am sure she was in our live for a reason. The love and care have ensured that she had a few beautiful months of life and that gives me comfort. I will always be grateful, grateful that this special Angel was in my life and that I had the honor of being able to care for her with all the love for her in me. I miss her so much, make this page with her full story I did not succeed without tears, many tears because missing her will never get used! Let love be you're energy and enjoy the time with that what you love so much until the fullest! That is what Maggie and I have done together!