Lion King Leonido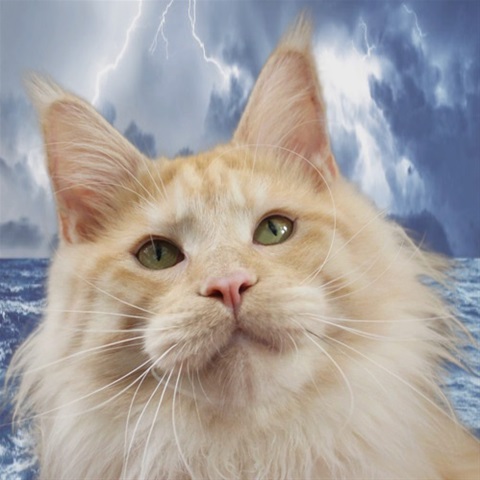 Simsalabim's Leonido
Born 08-01-2018 in Germany
Mother: Sivkjær's Candelina
Father: Simsalabim's Escudo
Red Silver Mackerel Tabby
Pedigree Lion King Leonido
"Everything you see exists together in a delicate balance. As king, you need to understand that balance and respect all the creatures, from the crawling ant to the leaping antelope."
My wonderful sweet Lion, we call him "Leeuwtje" wat means Lion in our language. When we heard that the mother of our King of my Heart was pregnant again we knew it immediately that we really wanted a boy out this litter. The father of this litter was white and I was hope on a white boy. But after birth and the first pictures it was my lion king that immediately stole my heart and the 2 white brothers where in reservation for breeding. We reserved our red silver lion and later miracles happend and the day that he move to Casa di Coontastic he took his two white brothers Prince Faro and Prince Amaro with him. This gentle sweetheart have it all! He can let see the same wonderful smile as his big brother King and have also the same sweet and soft character. He is a relax and calm boy who love it to cuddle with us and his furry friends. As he cuddle with me on my lap or close to me in bed than he let hear a loud purring and I love that sound. He love the garden and can enjoy it for hours and hours, relaxing in the sun is a big hobby of him especially if he can cuddle on my lap. He is very gentle to all the other sweethearts, also as we get new kittens in the group he is a wonderful big uncle for them. He is one of the biggest boys of the Coontastic Family and I love his wonderful light silver color, his coat is beautiful, full and very soft. He gives always kisses on my nose and then I have to be allert because sometimes he wants to give love bits. You will certainly melt in love if you look into his beautiful green eyes. I am very happy that he and his brothers are with us and I love this sweetheart very very much!
20 February 2020 our sweet big Lion has had an operation on his hip. The same as by his nephew Jon Snow he had problems with his hip head which is caused by a genetic problem what they call Epiphysiolysis. Now that his hip head (which was broken) has been removed, we hope that he will be soon without pain and that he will recover well.
23 March 2020, Leonido his recovery was not so as I was expected after his operation. He was not the boy so as we know and was move only for important things. My feeling was not good, I was thinking that maybe his other hip was give now problems. So we let do een Xray of his "good" hip and my feeling was right, the same problem "Epiphysiolysis"! So my poor boy have had direct a operation and now the hip heads from both of his hips are removed. It was excited how he should do it now two hips where operated short behind eachoter. But I am very proud on my brave boy, he do it amazing and his recovery go very good. He is back our wonderful happy boy and he walking so much more now. I am very very happy that our sweety is now without pain.
Family:
Leonido his mother is also the mother of King of my Heart, Prince Amaro & Prince Faro
Leonido his father is also the father of Prince Amaro & Prince Faro
Leonido his grandmother is also the grandmother of Jon Snow
Leonido his grandfather is also the grandfather of Jon Snow
Leonido his great-great grandfather is the great-grandfather of Don Juan Samos & Dream like Madonna