King of Magic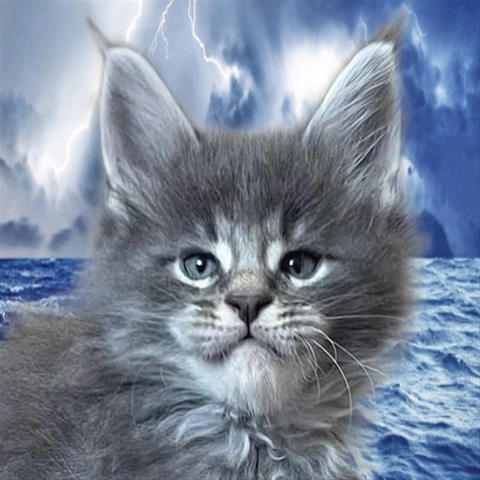 Orlando BillAndCoo
Born 21-07-2022 in Czech
Mother: Atlantis BillAndCoo
Father: Kikiolacats Winner takes it All
Blue Silver Ticked Tabby
Pedigree King of Magic

"Those who don't believe in Magic will never find it! Life is full of Magic if we watch for it in all the small places. Enjoy each magical event and our world is full of surprises and happiness."
Our King of Magic who got his name not without reason because for us he is definitely a sign of magical love. We call him Milos which means "Gentle Sweetheart / Beloved one".
In August 2022 I traveled to my wonderful special friend Sarka (also the breeder of some of our sweethearts) in Czech for some wonderful days. We had reserved a wonderful girl named Mili and I immediately combined my visit with some cuddle time. There I was also surprised with something great and also something I did not see coming, you can read this story on the page of Milo's brother Miracle of Love. Here you can also read that I was allowed to make a choice from a fantastic dream litter and that I had two favorites there. Neo, the cream silver ticked boy and Milos. I chose Neo because Milos reminded me a lot of our recently deceased special sweetheart Purr'Fect Hero and my sorrow was still so big. I was 100% behind my choice for Neo, although Milos certainly remained in my mind and heart for the weeks after that. When Neo was 7 weeks old I had contact with the breeder and our good friend about Mili (who would move to us together with Neo). Mili was a girl who was born as an only kitten and now that she was old enough to get to know the other cats, it turned out that she was not so charmed by this. The breeder looked at it for a while but in good consultation we came to the conclusion that Mili would not be happy in a house where more cats live. The happiness of an animal is always the most important thing to us but it certainly made me sad because Mili was very special to me. I am grateful that the breeder has been very open and honest with us about this and we decided that Neo would move to us with 1 of his brothers because he is very playful and it is nice for him to have a friend of the same age. And so it happened that fate showed that Milos is probably destined to come into our live after all. I believe that things don't happen without a reason in life and that the Magic and love does its job. I am also eternally grateful to our dear friend and breeder for entrusting us with this sweetheart! For us he and his brother Neo are very very special because in this family lines are also the line of Purr'Fect Hero and some of our other special furry loves. Milos is indeed a dream boy, so very beautiful! But above all, he is the boy who has a magical glow around him that has enchanted me and showed that my belief in Magic is not without reason. We are lovingly counting down to the end of October, then I will make the trip to Czech again and the two wonder boys will come home. When Milos is home I will complete his page with a detailed description about him and his character.
Family:
Milos his grandfather is the uncle of

Can-Can
In the family line of Milos his father is the grandmother of

Purr'Fect Hero

and also a family line of

Mr. Bojangles

,

Chapman Mr. Dreamy

,

Countdown Pablo

,

Laguna Surprise

,

Special One Sinatra

,

Flash Gordon

,

Sweet Vinzent

,

Sweet Vancouver

,

Midnight Jewel

,

Precious Firebird

,

Magical Surprise

,

Don Juan Samos

&

Dream like Madonna