Sweet Vancouver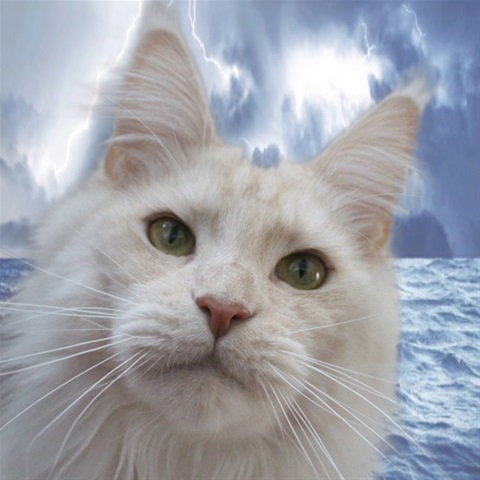 Big-Hannibals Vancouver
Born 01-05-2016 in Germany
Mother: Big-Hannibal Impassion
Father: Big-Hannibal El Dorinyo
Cream Smoke White
Pedigree Sweet Vancouver
"Authentic love is soft, smooth, easy, it's laughter to the soul, it's respect and an unconditional love"
Vancouver, he is the brother of our Sweet Vinzent and they where the only two kittens in the litter, so for us double special that they are the forever together brothers! He is my Cream Smoke dream come true. It was for sure not the plan to take him together with his brother, also because he was from the first day after birth reserved for a breeder. Later when we had reserved his brother Vinzent we hear from the breeder that Vancouver was free again. How can I two brothers what born together separate from each other? So we decided that he come together with his brother so that they are forever together. He is for sure not our biggest boy but he is big in his sweet, soft character and I love his beautiful looks. He is purring as I talking to him and he love it to cuddle with me. He is friends with all the other cats and dogs and he love it to play, than he running with his brother and jumping on a very funny way as a rabbit. He is a very easy boy, I can do everything with him without struggle, also when I am comb him he do not complain and wait calm until it is done. His coat is very soft and feel as satin, he have never tangles in his coat. He is always happy as I talk to him or as he see me and than jumping happy in the air what is sovery sweet to see. He comes also to me for a wonderful cuddle session and as I look to him I see so much pure love. The same as his brother he love the cheese cat candy a lot. I love this sweet soft boy and he means the world to me!
Because he is out direct lines of our Pablo who passed away by a cardiac arrest we took him to one of the best heart specialists for a heart screening. We were relieved and happy that this test was good for now and that his heart have no signs of problems, but we will certainly repeat the screening in the future as a check.
Family:
Vancouver his father is also the father of Purr'Fect Hero, Flash Gordon, Sweet Vinzent & Simple Obsession
Vancouver his mother is also the mother of Sweet Vinzent

Vancouver his his grandmother is the mother of Enchanting Angel & D'Amore Federico and the grandmother of Laguna Surprise, Samuray Merlin & Special One Sinatra
Vancouver his other grandmother is the mother of Chapman Mr. Dreamy & Countdown Pablo and the grandmother of Flash Gordon & Magical Surprise
Vancouver his grandfather is the father of Siddhi of Love, Mr. Bojangles, Magic Thunder, Chapman Mr. Dreamy, Countdown Pablo & Samuray Merlin and the grandfather of Flash Gordon, D'Amore Federico, Enchanting Angel, Midnight Jewel, Precious Firebird & Magical Surprise
Vancouver his great-grandfather is the grandfather of Samuray Merlin, the great-grandfather of Siddhi of Love & Simple Obsession and the great-great-grandfather of Chapman Mr. Dreamy, Countdown Pablo & Precious Firebird
Vancouver his other great grandfather is the grandfather of Precious Firebird and he is the great-grandfather of Laguna Surprise, Special One Sinatra
Vancouver his great-grandmother is the mother of Siddhi of Love & Simple Obsession and the grandmother of Precious Firebird