Angel Di'Gio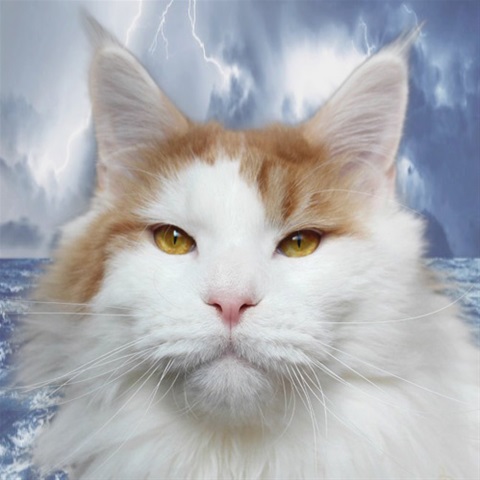 Simsalabim's Di'Gio
Born 17-01-2017 in Germany
Mother: Simsalabim's VAN Illa Sky
Father: Los Miticos Sir Lancelot
Red Tabby Van
Pedigree Angel Di'Gio
"I believe in angels and the more that you trust and believe in them, the more they will pour their blessings upon you."
Angel Di'Gio my big love and cuddly purring sweetheart. The day when I reserved the King of my Heart we found it better as he takes a friend with him. Our experiance with take two kittens together is always very positive and the travel to a new home is more peacelful als they have eachoter. And that is how Gio comes in our life and it is the best choice because he is in all a dreamboy. Di'Gio is a wonderful sweet boy, a soft and relaxed sweetheart who can purring a whole day long. He radiates a positive rest, all what he do he do it so calm and on a very sweet way. Every night he comes to me for cuddle in bed and he sleep next to my pillow. He gives kisses and give love bites and as he walking his beautiful red tail is high in the air. He walks on a funny way, happy and waggly what gives direct a happy feeling as you see him. If he wants attention or hears me talking to the other sweethearts he knows how to get his attention in a very cute way. Then he sits down, makes his body very long, throws his front legs in the air and moves them quickly back and forth, this is so very sweet to see! For me this sweety have it all, he is perfect in the group with his furry friends and he is the best cuddly boy. I love Gio his wonderful look, he have a very strong and short body , short tail and legs from the old type Maine Coon. His strong muzzle is a muzzle to kiss and the deep red color between the shining white is beautiful. Gio my wonderful sweet love, for me he is very special and I love him to the moon and back!
As kitten Gio had a tear eye what we clean daily, there was a blockage in his eye canal. At the same time as his castration, our vet was able to remove the blockage and since then he has always had a dry eye and no longer a tear eye.
In 2018 I saw a different way of walking with his hind legs, of course I was worried because we already had a few times experience with epiphyssolysis so we immediately let do a X-ray. Fortunately there was nothing wrong with his hips, I was so happy about that! Probably an injury and indeed after a while the different way of walking was away.
Family:
Gio his great-grandfather is the father of Jon Snow